Kennedy Road I.D.A. Pharmacy | 4-2 Antrim Cr., Scarborough, ON | Tel: 416-298-2222 | Fax: 416-298-2223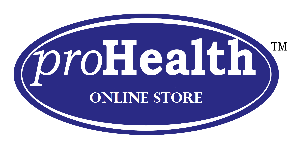 At Kennedy Road I.D.A. Pharmacy, we have Weight Loss Coaches who have special training in healthy lifestyles and nutrition. Our Chief Pharmacist is a Certified Diabetes Educator with special training on weight loss/management.

Many anti-diabetic, anti-hypertensive, anti-depressive, and anti-psychotic medications actually cause weight gain. Book an appointment with our specially trained weight loss pharmacist to review your medications and to discuss with you and your doctors for possible options.
1. ProHEALTH Weight Loss Program - In this method, we encourage healthy eating and physical activity in accordance with the Canada Food Guide and the Canadian Diabetes Association Guidelines. This program is unique because our coaches emphasize natural detoxification, hydration, nutrition, exercise, stress management, and improve quality sleep. We teach patients how to eat quality foods with high nutrients and low glycemic load. Supplements are optional but are not required. This is a very cost effective method of losing weight. In fact, if you have diabetes with or without medications, you may be eligible for this program at no cost to you. Click here to book an appointment for an initial assessment and consultation.
2. The ProHealth Weight Loss Difference
- We are proud to be the first accredited pharmacy within the Greater Toronto Area (GTA) to offer the myDNA test kit for wellness and nutrition. The myDNA wellness and nutrition report provide genetic information about your fat storage and breakdown, weight and appetite, and risk of high triglyceride levels. It can help you gain insight into what type of diet may suit you based on your genetics. To learn more, visit
www.mydna.life
.
3. Almased Weight Loss Program - Almased is the original low-glycemic high-protein (LGHP) meal-replacement shake for weight loss and nutrition support that's backed by over 15 published studies. For further information on how the program works, please visit www.almased.com.

Almased for Weight Management 500g
$55.99 $28.99 with Coupon Code & Pickup (Min 3)
High-quality non-GMO soy, enzyme-rich honey and probiotic yogurt – Almased's high-quality ingredients have a high biological value.
It provides you with all the essential amino acids from plant and animal protein.
M034896/92755/20211206