Kennedy Road I.D.A. Pharmacy | 4-2 Antrim Cr., Scarborough, ON | Tel: 416-298-2222 | Fax: 416-298-2223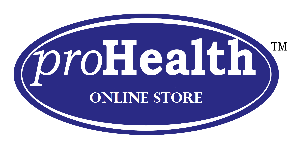 Why Pay More? Visit ProHealth Online Store for Special Offer & More Products.

Bauerfeind ManuTrain Wrist Brace for $179.99
Active support for the wrist.
In cases of tenosynovitis (inflammation of the tendon in the wrist), arthritis of the wrist or following injury, ManuTrain® takes the strain off your wrist and provide pain relief. To do this, the flexible Train® active knitted fabric compressive inserts incorporated in it, taking pressure off nerves and blood vessels and relieving pain. An inner stay and an elastic strap stabilize the wrist, reducing irritation.
Helps to relieve pain

Relieves strain and stabilizes during movement

Individually adjustable stabilization
*=Size 1-6/~=6 right, 7 left/D11051503080~0*/97500/20180315

Bauerfeind ManuLoc Wrist Brace for $189.99
Stabilizing orthosis for immobilization of the wrist.
ManuLoc® is a wrist brace which is prescribed for use following diagnosis of irritative conditions of the wrist such as carpal tunnel syndrome or after an operation or other irritation. It keeps the wrist positioned properly while allowing gripping movements, avoiding unneccesary stress. The breathable materials and air pores make it particularly lightweight and allow it to fit tightly. ManuLoc® still feels comfortable even after hours of wear.
Stabilizes and protects
Allows gripping movements
Lightweight, flat, skin-friendly and easy to use
*=Size 0-2/D1205340208000*/98000/20180315

Bauerfeind RhizoLoc Thumb Stabilizer for $139.99
Stabilizing orthosis for stabilization of the thumb saddle and first metacarpophalangeal joints.
Following thumb joint injuries, such as tears or sprain to the collateral ligaments ("skier's thumb"), or for indications of osteoarthritis (arthrosis of first carpometacarpal joint) or irritation, RhizoLoc stabilizes the thumb saddle and metacarpophalangeal joint. A Velcro® tab allows the mobility of the joint to be limited as treatment requires.
comfortable and stable
easy to put on and take off
breathable material
*=size 1-2/~=6 right, 7 left/D12053301080~0*/95500/20180315

Bauerfeind ManuRhizoLoc Wrist Brace for $239.99
In the case of irritation and combination injuries that affect the wrist as well as the thumb carpometacarpal joint and thumb basal joint, the ManuRhizoLoc immobilizes the wrist and holds the thumb securely in a relaxed position with a support. The construction of the orthosis can be individually adjusted in line with the progress of treatment, whereby the mobility of the thumb basal joint is gradually increased and eventually the thumb support can be removed.
Stabilizes the wrist and supports the thumb
Mobility can be adjusted as treatment requires
Easy to put on and take off with one hand
*=size 0-2/~=6 right, 7 left/D12053450082~0*/910500/20180315