Kennedy Road I.D.A. Pharmacy | 4-2 Antrim Cr., Scarborough, ON | Tel: 416-298-2222 | Fax: 416-298-2223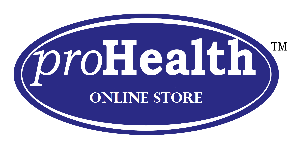 Palafer Iron 300mg Capsules 30's
$14.99 $8.99 with coupon code & pickup
Palafer® delivers 300 mg of ferrous fumarate equivalent to 100 mg of elemental iron, the highest amongst the competitive brands.
M057364/9730/20191221

Palafer CF Capsule 30's
Each capsule contains
300 mg ferrous fumarate (equivalent to 100 mg elemental iron)
200 mg ascorbic acid ( vitamin C )
0.5 mg folic acid (folate)
Folic acid to help reduce the risk of neural tube defects when taken daily prior to becoming pregnant and during early pregnancy.
Iron for the prevention and treatment of iron deficiency.
$19.99 $10.99 with coupon code & pickup
M088591/9997/20191221

Palafer Susp 20mg/mL 100mL
$19.99 $10.99 with coupon code & pickup
Each 5 mL contains 300 mg ferrous fumarate equivalent to 100 mg elemental iron
M036780/9954/20191221

Euro-Fer Iron 300mg Capsule 30'
$6.99 $4.99 with coupon code & pickup
M500926/9317/20191221

Euro-Fer CF 200/0.5mg Capsule 30's
$15.99 $8.99 with coupon code & pickup
M961904/9790/20170724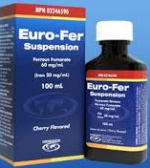 Euro-Fer Suspension 60mg/mL 100mL
$15.99 $8.99 with coupon code & pickup
M017967/9780/20191221