Kennedy Road I.D.A. Pharmacy | 4-2 Antrim Cr., Scarborough, ON | Tel: 416-298-2222 | Fax: 416-298-2223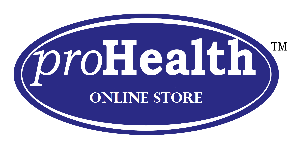 Why Pay More? Visit ProHealth Online Store for Special Offer & More Products.

3M Futuro Sport Tennis Elbow Brace One Size
$23.99 $12.99 with Coupon Code & Pickup
Special Features:
Provides relief from general pain and tenderness in the forearm and elbow caused by activities requiring a strong grip or active finger movement.
Use For:
Tennis/golfer's elbow (epicondylitis), tendonitis, swelling
Features and Benefits:
Helps provide firm, stabilizing protection, relief and compression
Tendon pad cushion places gentle, targeted pressure on elbow tendons and muscles to help provide relief
Breathable, moisture-wicking material for comfort
Adjustable fasteners for customized fit
Wraparound style is easy to put on and take off
Use on right or left elbow
M777292/91155/20190525