Kennedy Road I.D.A. Pharmacy | 4-2 Antrim Cr., Scarborough, ON | Tel: 416-298-2222 | Fax: 416-298-2223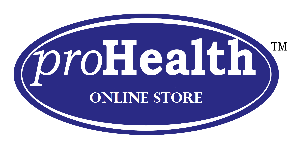 Why Pay More? Visit ProHealth Online Store for Special Offer & More Products.

Bauerfeind AchilloTrain Pro Ankle Brace for $159.99
Active support with high-reaching friction insert.
AchilloTrain Pro systematically counteracts irritation to the Achilles tendon through support and compression. The support promotes muscular stabilization whilst a shaped insert (pad) with two wings and nubs massages the muscle-tendon transition. A groove running down the middle of the pad improves the drainage of edemas. Mobility is eased and assisted.
Anatomically optimal shape
Breathable material
Supports and mobilizes
*=size 1-6/D1101105108000*/98000/20160415

Bauerfeind AirLoc Ankle Brace for $179.99
Stabilizing orthosis for stabilization of the ankle.
AirLoc stabilizes the ankle in the shoe, for example after an acute capsular ligament injury. The plastic shells are anatomically contoured and therefore fit the foot comfortably. Inflatable air cushions allow the orthosis to be adjusted to the degree of swelling.
Anatomically optimal shape
Effective when worn inside a shoe
Simple to insert
*=universal/~=6 right, 7 left/D12013031080~00/99000/20160415

Bauerfeind CaligaLoc Ankle Brace for $319.99
Stabilizing orthosis for stabilization of the ankle.
The CaligaLoc anatomically contoured stabilizing orthosis is used as a conservative treatment for torn ankle ligaments, after operations on the ligaments or in cases of chronic instability of the upper and/or lower ankle. It offers round-the-clock protection against unex-pected or excessive strain and prevents the ankle from twisting outwards.
Can be worn with or without normal shoes

Stabilizes and protects

Easy to put on
*=size 1-3/~=6 right, 7 left/D12013004080~0*/916000/20160415

Bauerfeind MalleoTrain Ankle Brace for $129.99
Active support for muscular stabilization of the ankle.
The MalleoTrain® active support is used to treat a sore ankle joint following injury, surgery or osteoarthritis. Two individually fitted and contoured cushions (pads) on the inner and outer malleolus help to reduce effusions. The three-dimensional knit sits comfortably and stimulates circulation.
Helps to relieve pain
Helps to reduce swelling
Breathable material, gentle on your skin
*=size 1-6/~=6 right, 7 left/D11011102080~0*/96500/20160415

Bauerfeind ValguLoc II for $159.99
Stabilizing orthosis with multi-dimensional joint for big toe correction.
ValguLoc II relieves the metatarsophalangeal joint and can help achieve a pain-free movement of the big toe if used in the early stages of hallux valgus (bunion). A long-term progression of the misalignment can be prevented. A multi-dimensional joint holds the toe at a predetermined angle at which extension and flexion are prevented or can be permitted gradually.
Individually mobilizable
Flat construction
Simple to fit
*=universal/D12013160050000/98000/20160415