Kennedy Road I.D.A. Pharmacy | 4-2 Antrim Cr., Scarborough, ON | Tel: 416-298-2222 | Fax: 416-298-2223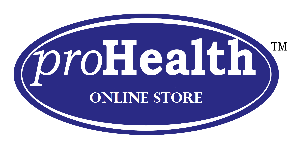 Why Pay More? Visit ProHealth Online Store for Special Offer & More Products.

Bauerfeind LordoLoc Back Brace for $199.99
Stabilizing support for relief of the lumbar spine.
LordoLoc is suitable for use as a back support for the stabilization of the lumbar spine, for example in the event of chronic lumbar vertebral syndrome. The stabilizing orthosis with four 91/4" integral anatomically contoured flexible lightweight aluminium stays has a muscle-activating effect, relieves the spine and is very low-profile. The degree of stabilization can be adjusted to provide optimal individual support to the lower back.
Easy to put on and take off
Material is very breathable and gentle on the skin
Low-profile and discrete
*=size 1-6/D1218500008000*/910000/20160415

Bauerfeind LumboTrain (Lady) Back Brace for $299.99
Active support for muscular stabilization of the lumbar spine.
Lumbago, sacroiliac joint dysfunction (SIJD): there are many names for pain in the lower back. LumboTrain® active supports can help. The triangular friction pad in the support provides a stimulating massage effect to the muscles of the lower back with every movement to help to reduce tension in the lumbar region and relieve pain.
Supports and massages the muscles of the lower back
For treating pain and tension
Comfortable, breathable knitted fabric
*=size 1-7/D1108411408000*/915000/20160415
Bauerfeind SacroLoc Back Brace for $359.99
Stabilizing orthosis for relief of the pelvis and the sacroiliac joints.
The SacroLoc® orthosis can provide the correct support for sacroiliac joint syndrome (SI joint syndrome) and pain. It stabilizes and relieves pressure on the pelvis and symphysis and, with its two-part visco-elastic cushion (pad), massages the sacroiliac joints. This stimulates circulation, thus helping the healing process.
Stabilizes and relieves pressure
Specifically targets the sacroiliac joints
Can be individually adjusted with tensioning straps
*=size 1-5/D1208416008000*/918000/20160415

Bauerfeind Spinova Immo
Multifunctional orthosis for immobilization of the lumbar spine
The orthosis is intended for the conservative treatment of simple and stable fractures, among other conditions. The combination of the Spinova tensioning strap system and the plastic shell system stabilizes and relieves pressure on the spine. The breathable materials and anatomic fit of the orthosis increase wearing comfort for the patient.
Individually combinable
Easy to put on
Easy to adjust

Bauerfeind Spinova Unload Plus Back Brace
Multifunctional orthosis for reducing lumbar lordosis
The bridging frame of the orthosis distributes (bridges) the forces acting on the spine out toward the thoracic spine, pelvis and sacrum. This reduces lordosis of the lumbar spine. The abdominal pad compresses the abdomen and also helps to straighten the spine and relieve the lumbar region.
Fitted easily without the need for any great effort
Effective post-operative stabilization
Flat, light and comfortable