Kennedy Road I.D.A. Pharmacy | 4-2 Antrim Cr., Scarborough, ON | Tel: 416-298-2222 | Fax: 416-298-2223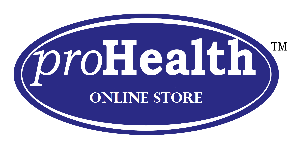 Why Pay More? Visit ProHealth Online Store for Special Offer & More Products.

FeraMAX 150 Iron Vegan Caps 30's for $32.99 $17.99 with coupon code & pickup
Highest elemental iron amount (150 mg) available in single capsules
Once a day dosing
Polysaccharide-Iron Complex is well tolerated with a reduced toxicity profile
Vegan certified capsules
M097993/91612/20190430

FeraMAX Powder 120x15mg 83g for $42.99 $23.99 with coupon code & pickup
FeraMAX® Powder is dosed at 15mg of elemental iron per 1/4 teaspoon. Dissolve FeraMAX® Powder in water/juice or mix in soft foods or powdered cereal.
M040546/92110/20190430