Kennedy Road I.D.A. Pharmacy | 4-2 Antrim Cr., Scarborough, ON | Tel: 416-298-2222 | Fax: 416-298-2223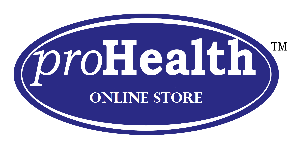 Why Pay More? Visit ProHealth Online Store for Special Offer & More Products.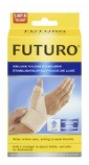 3M Futuro Deluxe Thumb Stabilizer
$36.99 $19.99 with Coupon Code & Pickup
Special Features:
Provides comfortable protection and firm support for weak, aching or sore thumbs. It is also ideal for those experiencing arthritic symptoms or degenerative joint disease of the thumb.
Use For:
General soreness, arthritis, sprains, repetitive stress injury, degenerative joint disease of the thumb
Features and Benefits:
Two stabilizers for stability of lower thumb joints
Open design allows free movement of hand and other fingers, and natural hand alignment
Soft, breathable, durable, latex-free materials for comfort
Easy to put on and take off
Use on right or left hand
M777664/91815/20190525 L/XL 2.5 - 3.0 in (thumb) / 7.0 - 9.0 in (wrist)