Kennedy Road I.D.A. Pharmacy | 4-2 Antrim Cr., Scarborough, ON | Tel: 416-298-2222 | Fax: 416-298-2223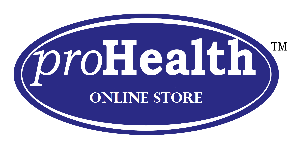 Why Pay More? Visit ProHealth Online Store for Special Offer & More Products.

Bauerfeind OmoTrain Shoulder Support for $229.99
Active support for early functional treatment of the shoulder joint
For shoulder complaints following injury or surgery, or caused by osteoarthritis, OmoTrain stabilizes the shoulder joint and provides secure joint guidance during movement thanks to its special strap system. The support activates the muscles and exerts a beneficial intermittent compression massage on the soft tissues, thereby relieving pain. If required, a removable massage pad (Delta pad) can provide additional massage for specific pain spots.
centers the shoulder joint
relieves pain
can be worn on the left or the right
*=Size 0-6/D1107170208000*/911500/20160415

Bauerfeind OmoTrain S Shoulder Support for $249.99
Active support for neuromuscular stabilization of the shoulder joint
The OmoTrain S support provides secure support for the shoulder joint and strongly promotes mobility in order to restore function. During each movement, the compression knit and a removable massage pad (Delta pad) massage the soft tissue, thereby relieving pain, and activate the musculature that stabilizes the joint. Thanks to its direct strap system, the support participates in every movement and is extremely quick and easy to put on. It is therefore particularly suitable for use in pain therapy, for immediate care for injuries, and for protection against further injuries both in everyday activities and in sport.
relieves pain
activates the musculature
removable massage pad
*=size 0-6/~=6 right, 7 left/D1107170080~0*/912500/20160415