Kennedy Road I.D.A. Pharmacy | 4-2 Antrim Cr., Scarborough, ON
|
Tel: 416-298-2222 | Fax: 416-298-2223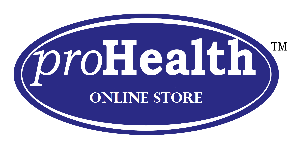 Why Pay More? Visit ProHealth Online Store for Special Offer & More Products.

BioNette Device for $89.99
D120002/4169130042/94999/20140623
BIONETTE IS CLINICALLY PROVEN!
BIONETTE IS A REVOLUTIONARY ELECTRONIC
ALLERGY RELIEF PRODUCT WHICH USES
RED LIGHT PHOTOTHERAPY
TO TREAT PET ALLERGIES, HAY FEVER
AND ALLERGIC RHINITIS SYMPTOMS.
Using low-level narrow band red light technology this anti-inflammatory, intra-nasal device effectively relieves nasal allergy symptoms such as sneezing, itching, runny or stuffed nose, headache and teary eyes.
Bionette is clinically proven, drug free, side-effect-free, small and light weight, easy to use. Bionette should be used upon the first appearance of hay fever symptoms.
Bionette's red light phototherapy technology is clinically proven in studies of over 500 patients. Check out these studies:
Comparative Study in the management of allergic rhinitis in children using LED phototherapy and laser acupuncture.
Narrow-band red light phototherapy in perennial allergic rhinitis and nasal polyposis.
Pollen challenge study of a phototherapy device for reducing the symptoms of hay fever.
The average cost of medications per hay fever season is similar to cost of Bionette. Bionette is a drug-free, side effect free long-term solution.