Kennedy Road I.D.A. Pharmacy | 4-2 Antrim Cr., Scarborough, ON | Tel: 416-298-2222 | Fax: 416-298-2223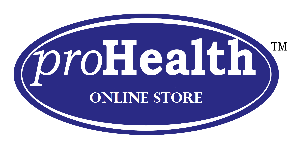 Why Pay More? Visit ProHealth Online Store for Special Offer & More Products.

3M Futuro Stabilizing Knee Support Brace
$31.99 $17.99 with Coupon Code & Pickup
Special Features:
Provides support to weak and sore muscles above and below the knee. Also permits movement without slipping or rolling.
Use For:
Sprains, arthritis, swelling
Features and Benefits:
Dual-stretch material for optimal fit
Open patella for kneecap support
Helps provide relief and compression
Dual side stabilizers provide extra stability to the knee without limiting movement
Comfortable, breathable, soft materials
Comfort panel reduces bunching behind knee
Sleek sleeve design follows natural shape of knee and is discreet under clothing
Sleeve is easy to put on and take off
Use on right or left knee
Medium 14.5 - 17.0 in M777466/91577/20190525
Large 17.0 - 19.5 in M777474/91577/20190525